Tullymurry House, Co. Down
Tullymurry House a historic and traditional Irish Country House nestled in the rolling countryside of Co. Down. It is the ideal setting for a magical and memorable break for a family or group of friends. It has a rustic, comfortable vibe with roaring log fires, comfy couches, a farmhouse kitchen, and an elegant dining room with a long table for convivial meals in the evening. Bedrooms have crisp linen, comfy beds, and pretty fabrics. 
In Summer, the garden is a perfect sanctuary from the world and explodes with an array of fruit, herbs, and vegetables that guests can pick.  Its more modern facilities include a wellness area, which has a sauna and steam room for some glorious rest and relaxation. 
The house is surrounded by countryside and overlooks the Mourne Mountains. Like all Irish Landmark Trust properties, Tullymurry is not just a place to stay it is an experience to remember  and a truly magical place.
The surrounding rolling countryside.
Relaxing in the wellness area.Please see our note below about our new charge for use of the wellness area.
The open log fire.
Picking fruit and herbs in the garden (when in season!)
2 Double Bedrooms
1 Twin bedroom (downstairs)
2 Single Bedrooms
Open Fire in Sitting Room
Open Fire in Dining Room
Electric Oven
Range
Microwave
Dishwasher
Washing Machine and Dryer
Fridge/freezer in Utility Room and under counter fridge in the kitchen
Towels and Linens provided
Travel cot/crib for infants (under 2 years), on request
Hairdryer
Iron and Ironing Board
Cooking utensils and equipment
3 bathrooms (2 with bathtubs and 1 separate shower room)
Elegant Dining Room
Drawing Room
Utility and Pantry
Wellness Area (see below)
Beautiful gardens and orchard guests have full access to
Garden furniture
Enclosed Courtyard
Radio
Car Parking
Please note that due to rising energy costs, there is now a charge  of £  250 GBP to use the wellness area and it must be pre-booked. This fee will ensure that we can continue to maintain this beautiful property to a high standard and give guests who use the facility the best experience possible.
Without advance booking the hot tub will not be ready on time for your first night. This is due to cleaning procedures in place for your health, safety and comfort. 
You will be directed the an option to booking the wellness area when you make your reservation online.
Irish Landmark Trust has teamed up with Co. Down based food company Hara at Home to offer guests the option to pre-order a premium meal delivery service at Tullymurry House.  Visit www.shophara-food.com to have a look and make your selection for the date required. Order and make payment directly with Hara at Home. 
Please see FAQ for further details
Sauna
Hot tub
2 showers
Relaxation area
Fridge
Bathrobes and towels are available to guest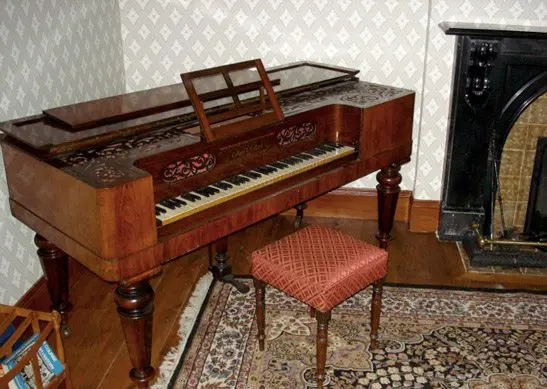 Old maps of County Down show Tullymurry Cottage, the forerunner of the existing house. The cottage which still exists today was probably built in the early 17th century and was the precursor of an extension built ca. 1700 which comprises the present-day kitchen area and bathroom end of the house.
In Georgian times - ca 1780 - the Weir family built on the imposing front section and resided at the house until 1828. In this year John Marshall, a member of a wealthy local family, purchased the house and married Charlotte Weir. The Marshall family were extensive landowners and owned much of the Tullymurry townland; they were also responsible during their residency for establishing the beautiful parkland in front of the house.
Marshall family misfortune led to an insolvency situation in 1895 out of which Joseph McMinn of Castle Ennigan was able to purchase the house and part of the Tullymurry farm. The McMinn family were a frugal, hard-working farming family in the last century but did much to ensure that the fabric of the house was properly maintained. The house and yard complex are now owned by the fourth generation of the McMinn family since 1895.
2012 witnessed the very extensive refurbishment of the house and part of the large farmyard and its migration from a farming establishment to holiday accommodation now run by The Irish Landmark Trust. None of the unique character or atmosphere of the beautiful dwelling house has been lost during the transition process.
2013: 
Alongside four larger construction companies all involved in a significant town hall and civic centre projects across Northern Ireland, we were delighted that Messrs John McAleenan and Co, the builders entrusted with last year's extensive restoration of Tullymurry House, were also shortlisted for Northern Ireland's CEF Construction Employers Federation's "Best Restoration' excellence award 2013. Tullymurry was the only residential property to reach the final.
Winners were Messrs H & J Martin for their involvement in the prestigious Derry Guildhall phase 2 project; the Guildhall is a key arrival and welcome hub; indeed, centre piece to Derry, 2013 European City of Culture. So we were in very elevated company and exceptionally pleased to have been singled out for the final.
The CEF jurors were particularly attracted to the fine detail and original methods of construction employed at Tullymurry to ensure that none of the unique character or atmosphere of the beautiful old dwelling house were lost during the successful restoration process.
HOW TO BOOK AN IRISH LANDMARK HOLIDAY :
It is possible to reserve dates online at www.irishlandmark.com but bookings are not confirmed until a confirmation email is received from the bookings desk.
BOOKING:  
Your booking must be for holiday purposes only.  Irish Landmark reserve the right to refuse hire for purposes other than holiday accommodation. When you make a booking, you accept full responsibility for all persons who will use or visit the property during the period booked.  When you book, you agree to indemnify us against all loss and damage arising directly or indirectly to the property and its contents from any deliberate or negligent act or omission by yourself, or any person accompanying you.
CONTRACT OF HIRE:
The hiring contract shall be between the Hirer and Irish Landmark and made subject to these Booking Conditions . The Contract of Hire is not effective until Irish Landmark dispatches to the Hirer written confirmation of a booking.
Click arrival date for cost of stay
"Our second time staying in Tullymurry House did not disappoint! The house and gardens are beautiful, and with the added bonus of the wellness area, it feels like a step away from reality. The house is well equipped with everything you would need and so much thought has been given to making it as comfortable as possible. We will definitely be staying again!" 
Old Style Elegance, with Modern Comfort
"Tullymurry house is absolutely stunning. It has wonderful period features but yet has all mod cons. It is amazingly spacious. We were seven adults and two children and there was plenty of room. All the beds were comfortable and it was wonderfully peaceful. The grounds were fabulous for walking, sitting and dining. The wellness area is extremely high quality and spacious. The house was fully equipped and the house manager was very efficient and helpful."
Natasha Revels is the House Manager at Tullymurry House. Natasha loves to welcome guests and tell them about the best things to do in the local area.