St John's Point Schooner, Co. Donegal
St John's Point Clipper is one of two houses at St John's Point (Clipper and Schooner). The buildings are steeped in rich coastal heritage. This property has majestic views and you can go swimming and diving in the sea on your doorstep.
It is the perfect location to get away from the connected world. The houses are an ideal base for a family getaway where you can spend time exploring hidden bays and dramatic mountains. It is a place to truly be on holiday surrounded by the sea and all its elements.
Diving right outside the door (St John's point is considered one of the best diving spots in Europe).  
Sitting by the fire with a good book – total head purge!
1 Double Bedroom
1 Twin Bedroom
Central Heating
Open Fire
Electric Oven
Microwave
Under counter fridge and icebox
Dishwasher
Washing Machine
Towels and Linen Provided
Travel cot/crib for infants (under 2 years), on request
Hairdryer
Iron & Ironing Board
Cooking Utensils and Equipment
1 Bathroom
Sea Views
Radio
Car Parking
The grounds around the Lighthouse can get muddy in the wintertime so bring your wellies!
The bad news first: there is virtually no wi-fi; and the good news: there is virtually no wi-fi!
Access to the Lighthouse is down a long country road, you may need to stop to let other cars (or the odd cow!) pass. 
The Lighthouse is surrounded by farmers' land which may have livestock on it. This land is private property and we kindly ask that guests do not trespass. 
The Lighthouse is in a public area and people may wander onsite from time to time.
You need to be organised, there is no popping to the shop. 
This building is vulnerable to extreme weather.  
WiFi Free Zone: Irish Landmark believes that digital detox is good for the mind, body and soul. This is why Irish Landmark properties advocate the properties in our care as WiFi and television free zones. Reconnecting with our lives, nature, our surroundings, books, as well as family and friends, is vital for a happy life. This continues to make us very proud and happy to be a WiFi Free Zone.
Special Notes:
There are cliffs nearby and children should be supervised at all times.
Please note that occasional outdoor events take place at lighthouse properties from time to time throughout the year.
A contribution towards energy fees is applied to all bookings. As a not for profit organisation, this fee makes a significant contribution to energy costs. It is our aim to reduce our energy consumption at all self catering properties and encourage guests to reuse, reduce, recycle.
The merchants and traders of Killybegs requested a light on St. John's Point in 1825. Made of cut granite, the lighthouse's tower was designed by George Halpin Senior, one of the era's most lauded civil engineers. The lighthouse came into operation in 1831. The lighthouse was automated in November 1932, and converted to electric operation 30 years later.
St. John's Point is a harbour light to guide from Donegal Bay and to mark the north side of the bay leading to Killybegs Harbour from the entrance up to Rotten Island. In 1588 violent storms drove the Spanish Armada off course to the west of Ireland. Up to 24 of its ships were wrecked, including three huge ships which were wrecked on nearby Streedagh Strand. The Commissioners of Irish Lights operate 70 lighthouses around the coast of Ireland, all of which continue to provide a vital role in maritime safety today.
The Carnegie Library Bookcase
In the early years of the 20th century, before the coming of radio and television, the lighthouse and lightship keepers lived relatively lonely lives, serving, in many cases, six-week periods of duty at a time. Consequently, in coastal towns, the Carnegie Libraries granted a special concession to the light keepers by providing each station with a well made oak bookcase which was replenished with a change of books on a regular basis.  The public library services of the various county councils eventually took over the function of the Carnegie Libraries but the regular supply of books to the light keepers continued well into the second half of the 20th century.  Now that all the lighthouses are automated and no longer manned, the fine oak bookcases that remain in the keepers' dwellings continue to bear silent witness to the great generosity of Andrew Carnegie, philanthropist extraordinaire.
HOW TO BOOK AN IRISH LANDMARK HOLIDAY :
It is possible to reserve dates online at www.irishlandmark.com but bookings are not confirmed until a confirmation email is received from the bookings desk.
BOOKING:  
Your booking must be for holiday purposes only.  Irish Landmark reserve the right to refuse hire for purposes other than holiday accommodation. When you make a booking, you accept full responsibility for all persons who will use or visit the property during the period booked.  When you book, you agree to indemnify us against all loss and damage arising directly or indirectly to the property and its contents from any deliberate or negligent act or omission by yourself, or any person accompanying you.
CONTRACT OF HIRE:
The hiring contract shall be between the Hirer and Irish Landmark and made subject to these Booking Conditions . The Contract of Hire is not effective until Irish Landmark dispatches to the Hirer written confirmation of a booking.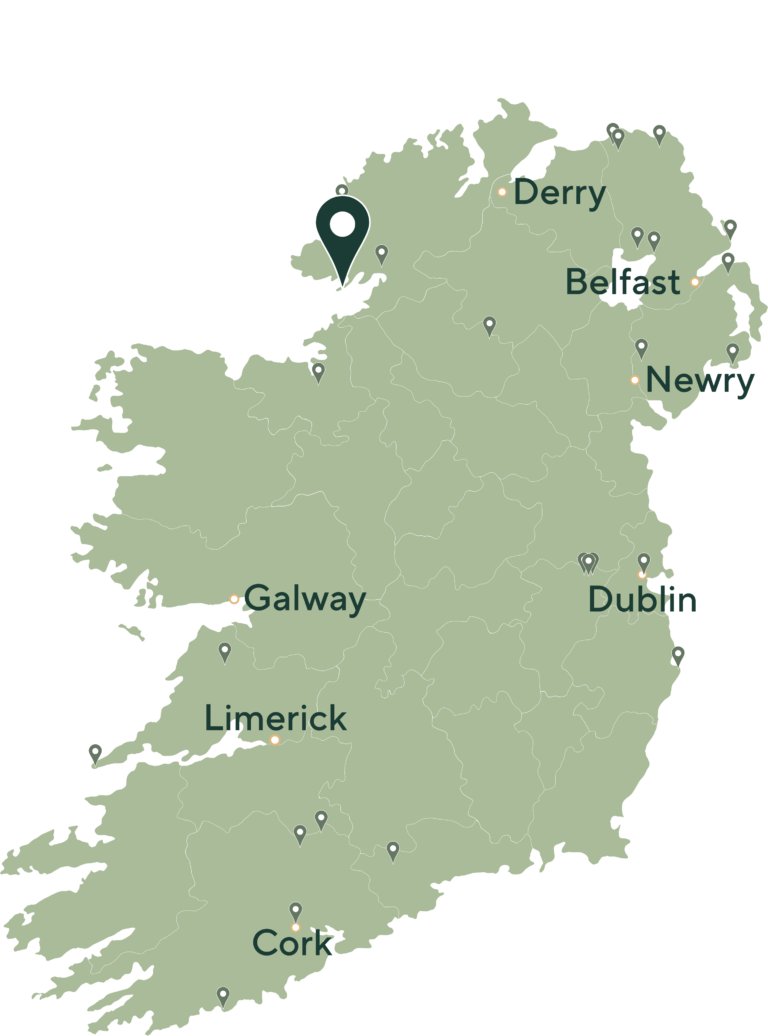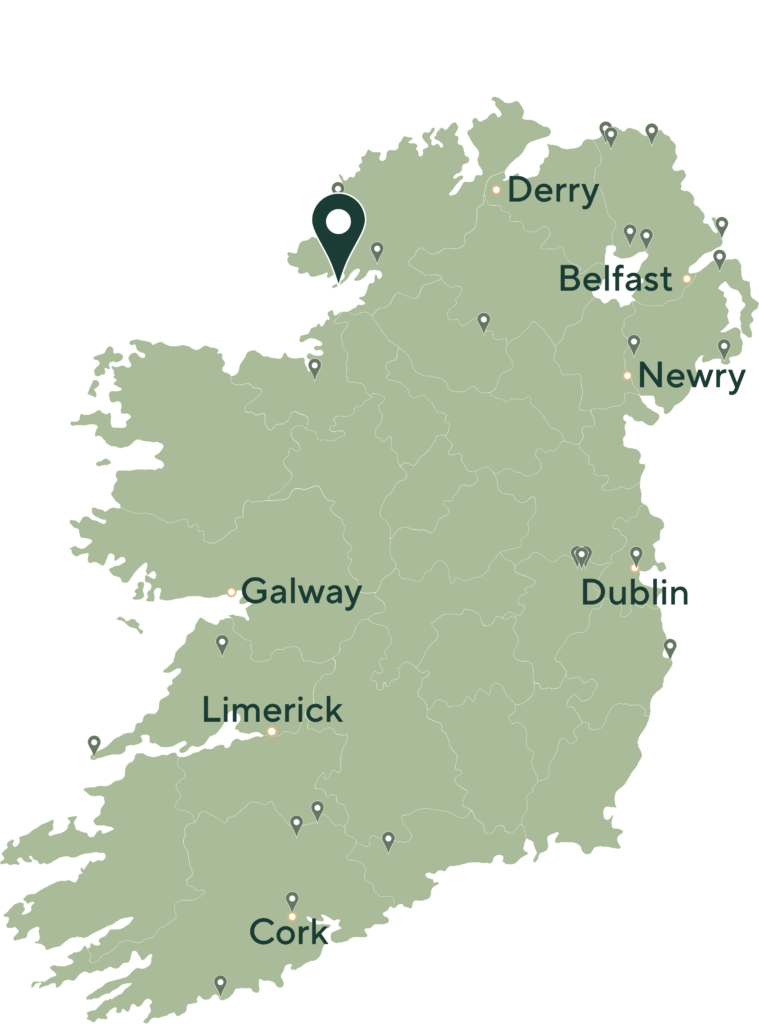 Click arrival date for cost of stay
"I spent an amazing weekend with my friends in the Lighthouse Keepers Cottages at St John's Point. My experience with the Landmark Trust has been second to none. Firstly I have to say thankyou for the bookings team who couldn't have been more friendly at the time I made my booking – they were first rate! Secondly I must thank the Gerrard, who looks after the cottages and who made the whole process so easy and relaxed. The cottages are located on the very tip of the point with amazing sea walks and access to the local beach – just what is needed as an escape from the big smoke. A chance to unwind with friends, breath in the sea air and recharge your batteries. We also had amazing weather which Gerrard assures me is typical for Donegal!!!!" (JBeattie)
"From the moment we arrived we knew that St John's was a magical place. Irish Landmark Trust has done a fabulous job converting the two cottages into home from homes. We really did not want to leave. The views are amazing. Donegal,Sligo and Mayo to the left and Slieve League to the right. The peninsula which the lighthouse is perched provides hours of relaxation and adventure, from srambling along the rocky shore to exploring the headland and the Eire 70 sign was an added bonus." ( C Harvey)
Gerard Boyle is the House Manager at St Johns point. Gerard loves to meet guests and tell them about the best things to do in the local area.
Local Points of interest: