Merrion Mews, Dublin
Merrion Mews is a beautifully renovated old coachman's cottage just off Merrion Square. It is a historic spot (dates from the 1790s),  has great character and it has parking.
Like all Irish Landmark Trust properties it is more than a place to stay, it is an experience.
There is a real atmosphere to the building, the garden is amazing and the kitchen is well equipped. Where else would you be able to stay in such a characterful property right in the heart of Dublin City Centre?
Looking out the back window to the Sybil Connolly memorial garden and seeing the back of no 63, the only fully intact Georgian structure remaining in Dublin.  
The location is ideal, right in the heart of Dublin within walking distance of Grafton Street shops, Trinity College, St Stephens Green, Temple Bar, and dozens of galleries, cafés, restaurants, shops, and of course pubs
3 Double Bedrooms
Gas Fired Central Heating
Wood Burning Stove
Electric Oven
Microwave
Dishwasher
Washing Machine
Fridge/Freezer
Towels and lines Provided
Travel cot/crib for infants (under 2 years), on request
Hair Dryer
Iron & Ironing Board
Cooking Utensils and Equipment
1 Bathroom with bath tub
1 Separate Shower Room (ensuite of one of the bedrooms)
Sitting Room
Kitchen/Dining Area
Courtyard area with Garden Furniture
Radio
WiFi has limited range (please note that there is not a strong signal)
Located above stables
Car parking for 1 car only
Please note that this property is located above working stables on the ground floor which is used on occasion by the Mounted Unit of An Garda Síochána (Irish Police). Horses may come and go during the night time, as well as during the day.
Access to the living accommodation is by a narrow stairwell.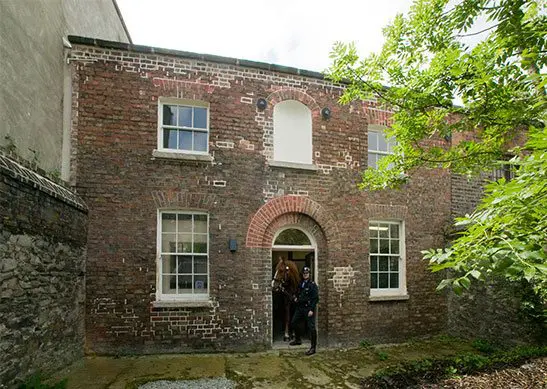 The mews building at the rear of No.63 Merrion Square is an integral part of one of the most significant survivals of an 18th century Dublin townhouse  - comprising main house with garden, mews and stables with its own small garden - within the classic Fitzwilliam/Merrion Square area of Dublin. Situated on Fizwilliam Lane the Mews is a quaint and charming property.
Built in 1792/93 the house retains much of its historic character and fabric. The garden is one of the few surviving gardens in Merrion Square and most certainly the only remaining garden retaining a 19th century design and layout. The Mews also has a private garden, coach yard coach house and stables.
The stables have been conserved, and given a new life as a place to rest and water the horses of the Mounted Unit of An Garda Siochana while they are on duty in the city centre.
HOW TO BOOK AN IRISH LANDMARK HOLIDAY :
It is possible to reserve dates online at www.irishlandmark.com but bookings are not confirmed until a confirmation email is received from the bookings desk.
BOOKING:  
Your booking must be for holiday purposes only.  Irish Landmark reserve the right to refuse hire for purposes other than holiday accommodation. When you make a booking, you accept full responsibility for all persons who will use or visit the property during the period booked.  When you book, you agree to indemnify us against all loss and damage arising directly or indirectly to the property and its contents from any deliberate or negligent act or omission by yourself, or any person accompanying you.
CONTRACT OF HIRE:
The hiring contract shall be between the Hirer and Irish Landmark and made subject to these Booking Conditions . The Contract of Hire is not effective until Irish Landmark dispatches to the Hirer written confirmation of a booking.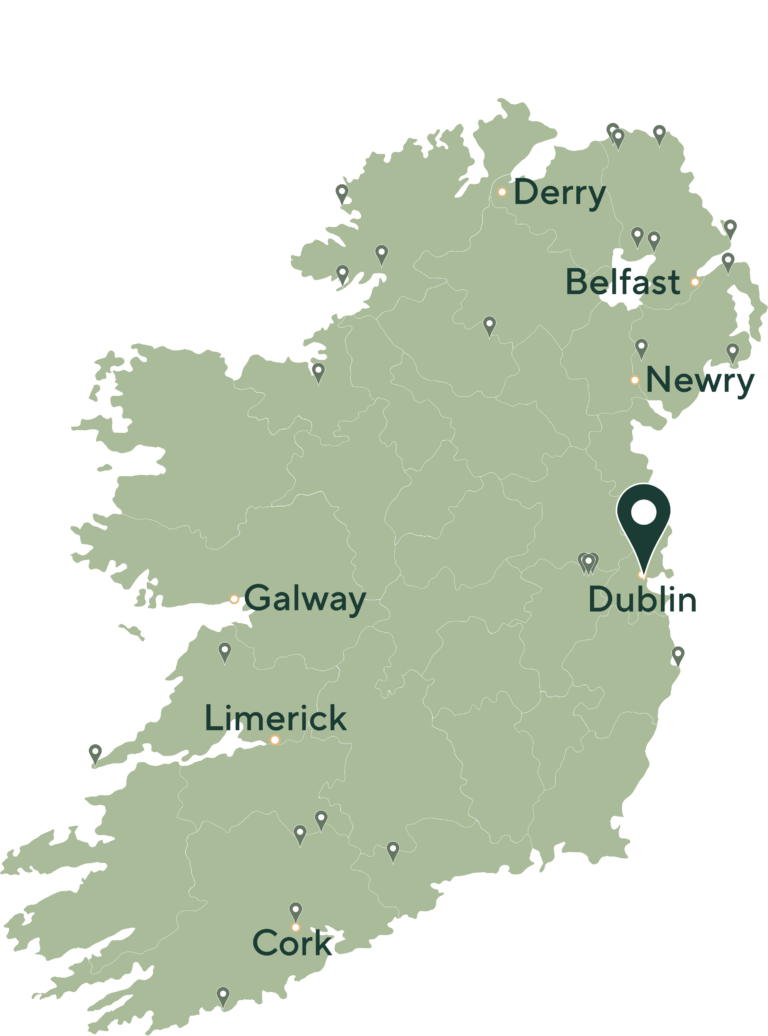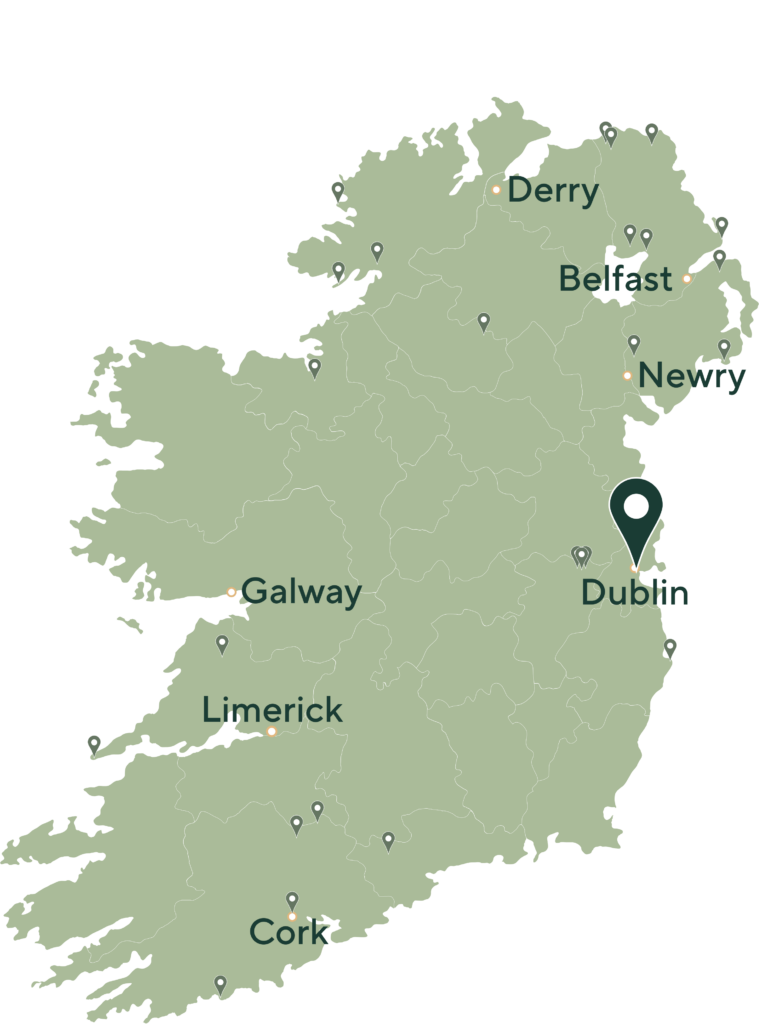 Click arrival date for cost of stay
Unique, Wonderful Accommodation
"Totally unique spot. It was like stepping back in time, the grandchildren were charmed by the stables and hidden garden downstairs. Very clean and well equipped and surprisingly centrally located. Very friendly and helpful with checking in etc. Would definitely recommend for a special stay…" 
Short stay in Dublin, so close to everything
"A very nice place to stay and excellent location in the heart of Dublin. Great space and there is a lovely feel to the Mews. Garden is wonderful place to eat out on a nice day." 
Arron Faye is the House Manager at Merrion Mews
Arron loves to meet guests and tell them about the best things to do on the local area.