Blackhead Lightkeepers' Houses, Co. Antrim
Blackhead Lightkeepers' Houses are ideally situated on the North Shore of Belfast Lough. This is one of three houses on the Lightkeepers' station at Blackhead. The panoramic views from this property are stunning and fill visitors with pure delight and admiration.
The House is a proud example of Ireland's rich maritime heritage. If you are lucky enough to stay during a storm you will have an opportunity to experience the elements at their wildest. The House oozes character and charm and makes for an ideal location for a really special break.
Storm watching from the cosy comfort of the House
Curling up with a nice book and a warm fire
1 Double Bedroom
1  Bedroom with a Double and Single bed
Oil Fired Central Heating
Open Fire
Electric Oven
Microwave
Dish Washer
Washing Machine
Fridge/Freezer
Towels and Linens Provided
Hair dryer
Travel cot/crib for infants (under 2 years), on request
Iron & Ironing Board
Cooking Utensils and Equipment
1 Bathroom with bath
1 Separate Shower Room
Sitting Room
Garden
Sea Views
Radio
Car Parking
There are cliffs nearby and children should be supervised at all times.
Please note that occasional outdoor events take place at lighthouse properties from time to time throughout the year.
If  a reservation is made for all 3 properties at Blackhead Lightkeepers Houses by the same group please note that a Refundable Security Deposit will be applied to the reservation.
Irish Landmark Trust has teamed up with Co. Down based food company Hara at Home to offer guests the option to pre-order a premium meal delivery service at Blackhead Lightkeepers' Houses. Visit www.shophara-food.com to have a look and make your selection for the date required. Order and make payment directly with Hara at Home. 
Please see FAQ for further details.
The lighthouse was built on the north shore of the entrance to Belfast Lough in 1901, opposite its twin across the Lough at Mew Island. These two were important in protecting commercial shipping when steam replaced sail in the mid 19th Century, and would have guided all of the great ships of Belfast's shipbuilding glory days, including the ill fated Titanic.
The houses contain interesting fragments of lighthouse paraphernalia, including the whistle pipe system used to wake up the next watch, and a tunnel that was used to travel between the lighthouse and quarters during stormy weather.
Built in the glory days of Belfast's shipping, Blackhead Lighthouse remains as impressive and powerful a navigation aid as ever.
The Story of the Blackhead Light
On the 10 November 1893 the Belfast Harbour Commissioners approached the Northern Lighthouse Board with respect to erecting a lighthouse and fog signal on Blackhead.  The Board in their reply a month later stated that they could not recommend the cost of a new light and fog signal coming out of lighthouse funds when the light would only benefit Belfast.
Five years later, in February and March 1898, the Belfast Chamber of Commerce, Lloyds and the Belfast Harbour Commissioners all made representations for a light on Blackhead, but the Board referred them to their reply of 18 December 1893.
On 22 April 1898, Sir W. Watson presented a letter to the Board from Sir Courtenay Boyle of the Board of Trade, about a light and fog signal on Blackhead.  The Secretary informed Sir William that he was in communication with the Belfast Harbour Board and that the Inspecting Committee was to report.  Trinity House were approached and by June they were in favour of the proposal and required particulars.  Towards the end of 1898 the Engineer submitted an estimate of £10,025 which was sanctioned by both Trinity House and Board of Trade early in 1899 - the light to be first order, giving two one-and-a-half second flashes every 30 seconds, the flashes separated by one-and-a-half seconds, and the fog signal to give one report every 5 minutes.
In July 1899 William Campbell and Sons received the contract to construct the buildings and tower.
On 30 March 1900  Trinity House drew attention to the fact that the character of Blackhead was similar to that of Blackhead in Wigtownshire, Scotland, the latter which was also nearing completion.  The Board was requested to alter the character of the light and the following June the Inspecting Committee recommended a half a minute flash every three seconds.  This was sanctioned by Trinity House and they reported that the Northern Lighthouse Board had changed the name of their Blackhead station to Killantringan.  The new light was exhibited and fog signal established on 1 April 1902.
During 1918 the fog signal character was altered to one explosion every two minutes, but after January 1919 it reverted to its previous character - one explosion every five minutes
The Carnegie Library Bookcase
In the early years of the 20th century, before the coming of radio and television, the lighthouse and lightship keepers lived relatively lonely lives, serving, in many cases, six-week periods of duty at a time. Consequently, in coastal towns, the Carnegie Libraries granted a special concession to the light keepers by providing each station with a well made oak bookcase which was replenished with a change of books on a regular basis.  The public library services of the various county councils eventually took over the function of the Carnegie Libraries but the regular supply of books to the light keepers continued well into the second half of the 20th century.  Now that all the lighthouses are automated and no longer manned, the fine oak bookcases that remain in the keepers' dwellings continue to bear silent witness to the great generosity of Andrew Carnegie, philanthropist extraordinaire.
HOW TO BOOK AN IRISH LANDMARK HOLIDAY :
It is possible to reserve dates online at www.irishlandmark.com but bookings are not confirmed until a confirmation email is received from the bookings desk.
BOOKING:  
Your booking must be for holiday purposes only.  Irish Landmark reserve the right to refuse hire for purposes other than holiday accommodation. When you make a booking, you accept full responsibility for all persons who will use or visit the property during the period booked.  When you book, you agree to indemnify us against all loss and damage arising directly or indirectly to the property and its contents from any deliberate or negligent act or omission by yourself, or any person accompanying you.
CONTRACT OF HIRE:
The hiring contract shall be between the Hirer and Irish Landmark and made subject to these Booking Conditions . The Contract of Hire is not effective until Irish Landmark dispatches to the Hirer written confirmation of a booking.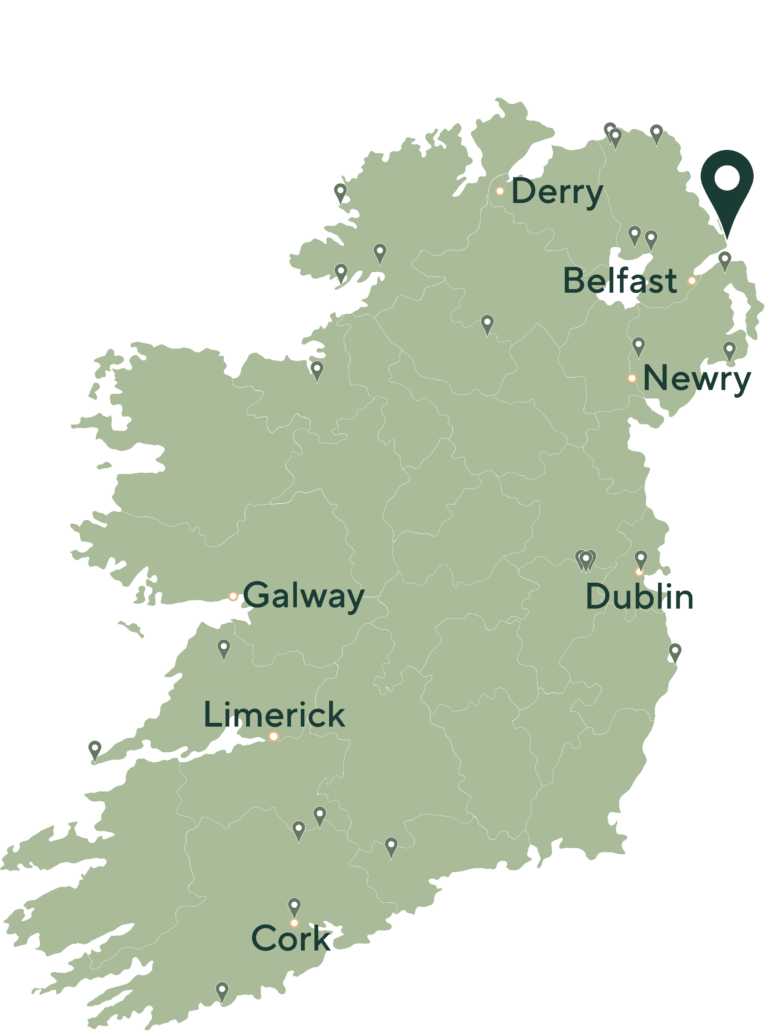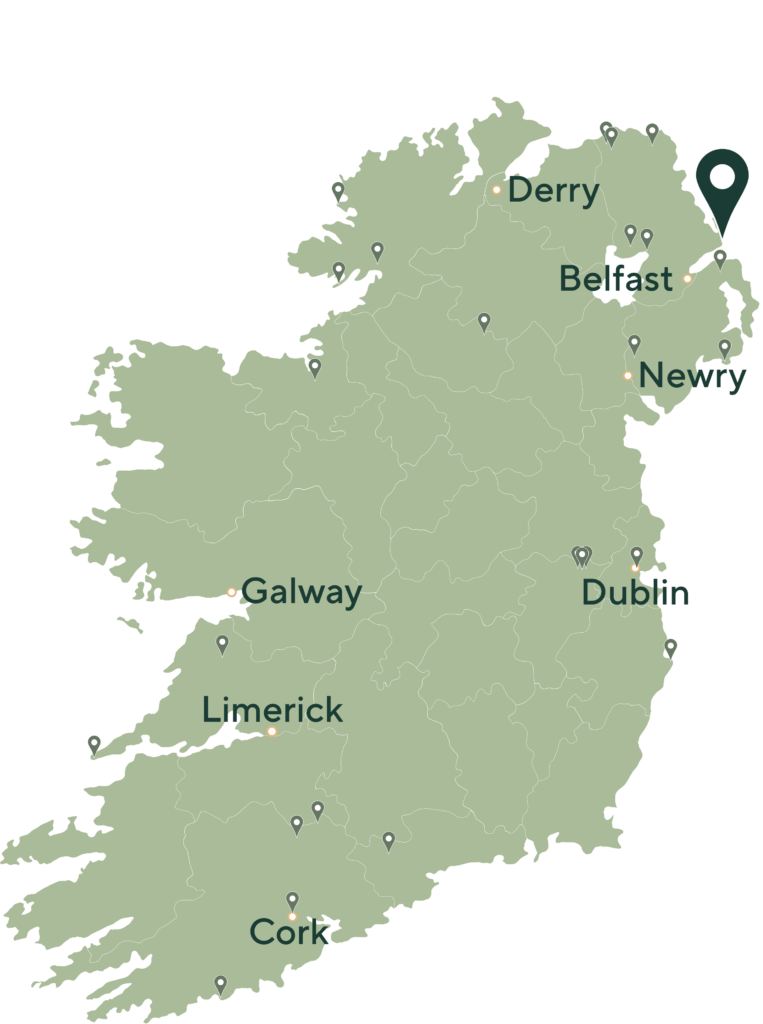 Click arrival date for cost of stay
"We had a wonderful time on our trip. What a spectacular location! It was really special. I would love to return one day."
"A wonderful place – loved the morning sun from the bedroom window – didn't even have to get out of bed to see the wonderful sunrise. I am sad to leave this beautiful place."
Enchanting with awesome views
"We booked two houses at the Lighthouse for a group of friends who hadn't met up for a number of years – from France, Scotland, Co's Down & Antrim. It turned out to be the best choice. Pamela met us at the property and had both houses warm and welcoming. Fresh flowers dotted around the house was a lovely tough. She takes pride in her job and it reflects in every corner of a very clean and extremely organized property. There is a great collection of books if you can tear yourself away from the amazing, magical views. Every window has a view that takes your breath away. I can recommend this house as a relaxing and quiet retreat."  
Utopia in Blackhead Lighthouse
"After staying in Blackhead Lightkeepers House 1, it really is a matter of counting down and looking forward to your next stay. There is both a feeling of isolation and yet you are close to all amenities you might need. Its an environment and location with evokes a sense of inner calmness and an opportunity to switch off from a busy life and connect with the wonder of nature. My idea of Utopia." 
Pamela is the House Manager at the Blackhead Lightkeeper's Cottages. Pamela loves to welcome guests and tell them all there is to do in the area.
Local Attractions