Our guests often ask us about things to do on holiday in Co. Donegal. so we spoke to Hugh Gerard at Maghery Coastal Adventures to find out a little about what they offer. Maghery Coastal Adventures is a community-based outdoor activity provider that offers both locals and visitors, of all ages, the opportunity to explore the beautiful and wild area of Maghery Co. Donegal, whilst participating in a variety of exciting outdoor activities. It is located beside Termon House. 
Can you tell us a little about
Maghery
 Coastal Adventures?
Maghery is a small and vibrant coastal community situated in the Rosses area of West Donegal. It's an area of outstanding natural beauty with a variety of landscapes including beaches, islands, sea cliffs, caves, arches, hills, and lakes. These areas can be explored through the various activities we run such as kayaking and stand-up paddleboarding. The adventure centre is located a short distance from Termon House.
What can people expect on a kayaking trip?
There are several types of sessions that we run. General kayaking tours, family fun sessions, sunset kayaking and sea kayaking. The sit-on-top kayaking tours will explore the islands and wildlife of Dungloe Bay. Sit-on-top family fun sessions are a great intro to kayaking. Sit on top sunset kayaking is a more relaxed session, heading out onto the water to watch the beautiful changing colors of the sky and the sunsets, normally surrounded by the local seal population. Sea kayaking sessions are for the more experienced kayaker.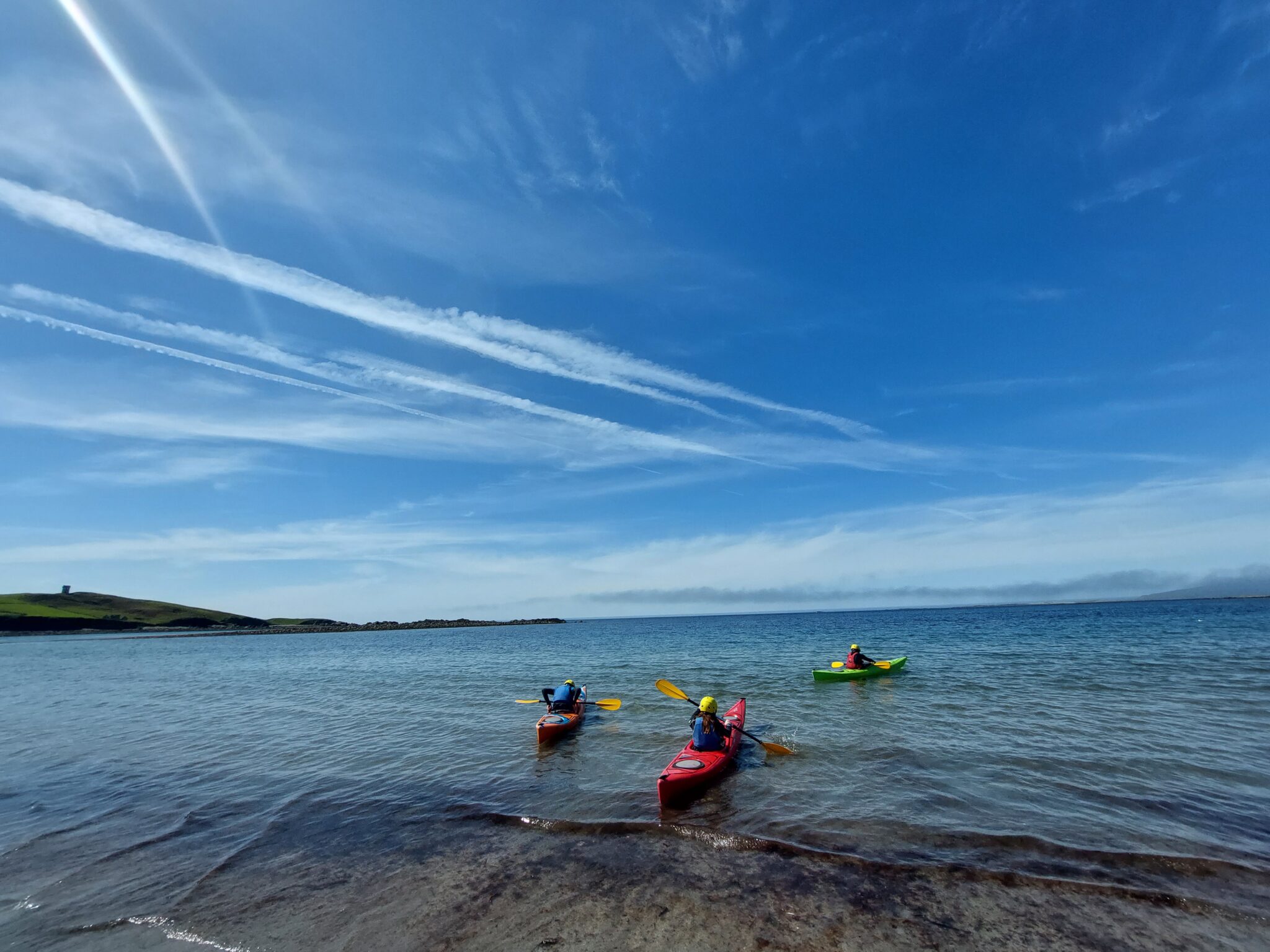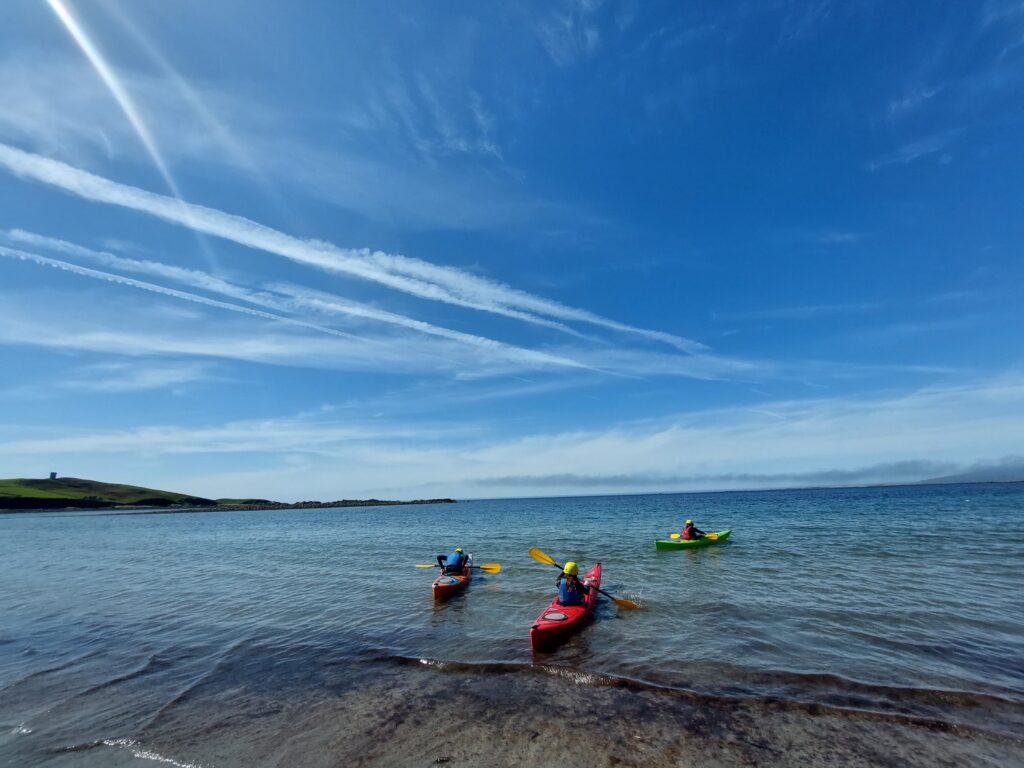 Tell us a little about a stand-up paddle-boarding experience.
The stand-up paddle boarding sessions leave from 
Maghery

Pier and explore the area of Dungloe Bay. Depending on the conditions and ability of the group we can cover a good distance and get to explore the islands within the bay such as Inishal and also see the large population of seals that inhabit the bay. We can also run family-friendly sessions that are more of an introduction to paddle boarding and generally involve a lot of games and family fun.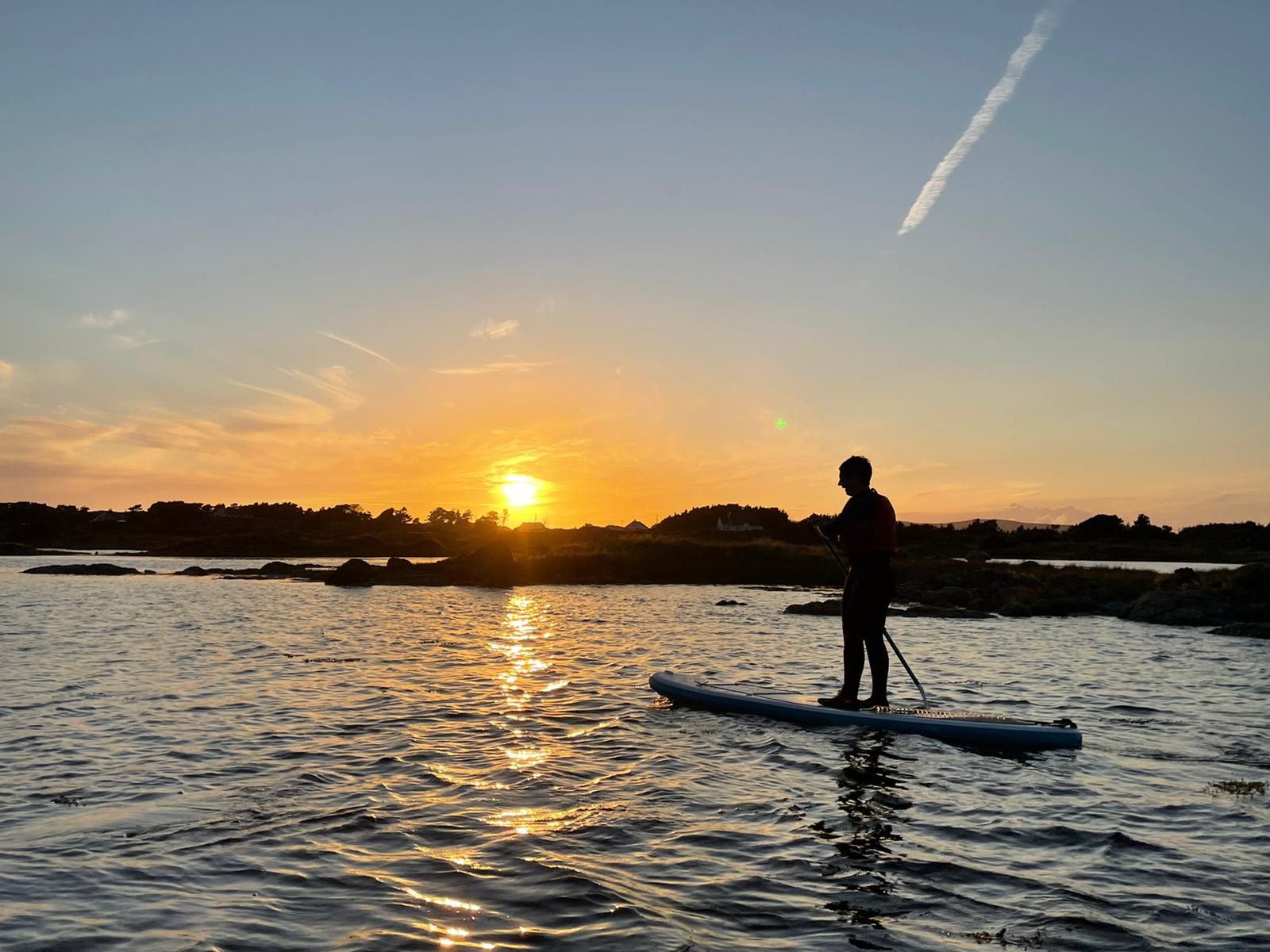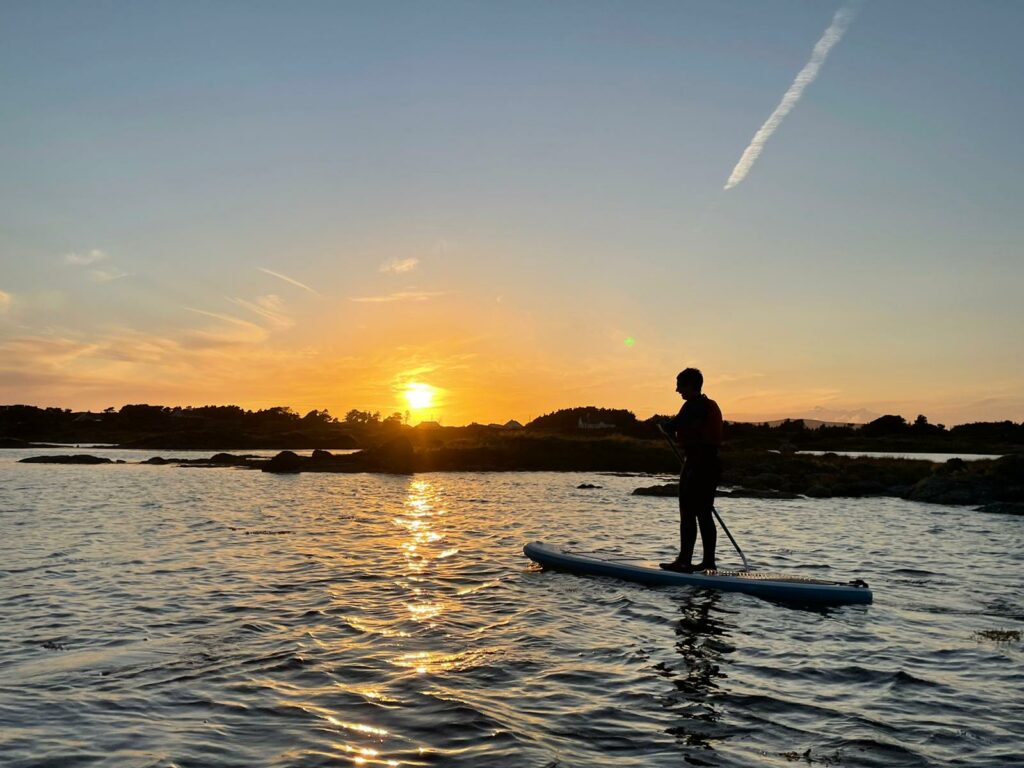 What is it that makes a visit to Donegal magic?
Donegal is a magical place at all times of the year. In Autumn the hills really seem to come alive with all the amazing autumnal colours, making them seem so much more pronounced and spectacular. Even on a cloudy day, the landscape is dramatic and ever-changing lending a sense of mystery and timelessness to the whole experience. Don't be put off by the thought of cold water, wetsuits will keep you warm, you can wrap up against the cold and then there's always a welcoming turf fire in the local pub for warming up and reflecting on your adventures whilst enjoying a wee hot whiskey!
For further details visit: www.magherycoastaladventures.ie